Premium quality, sensitive-skin safe, biodegradable, 100% bamboo wipes that give back! You buy one, we donate one.
We Believe in quality without compromise
A Cleaner Wipe
Made from 100% bamboo and 100% water, comes a naturally soft, healthier wipe. There are no harmful chemicals, additives, preservatives or fragrances for a simple, pure, hypoallergenic clean.
Mother Earth Approved
Believe Diaper's premium bamboo wipes are the sustainable choice. Not to mention, they're completely biodegradable.
Not Just for Babies
Kids and parents on-the-go can enjoy them, too! And, for every pack you buy, we donate one to a U.S. family in need. 
FREE Bamboo Wipes!
With a Believe Diapers subscription, you'll enjoy 100 FREE premium bamboo wipes in every single delivery along with FREE shipping.
Made from 100% bamboo, 100% water and are 100% included in our 1-for-1 donation program.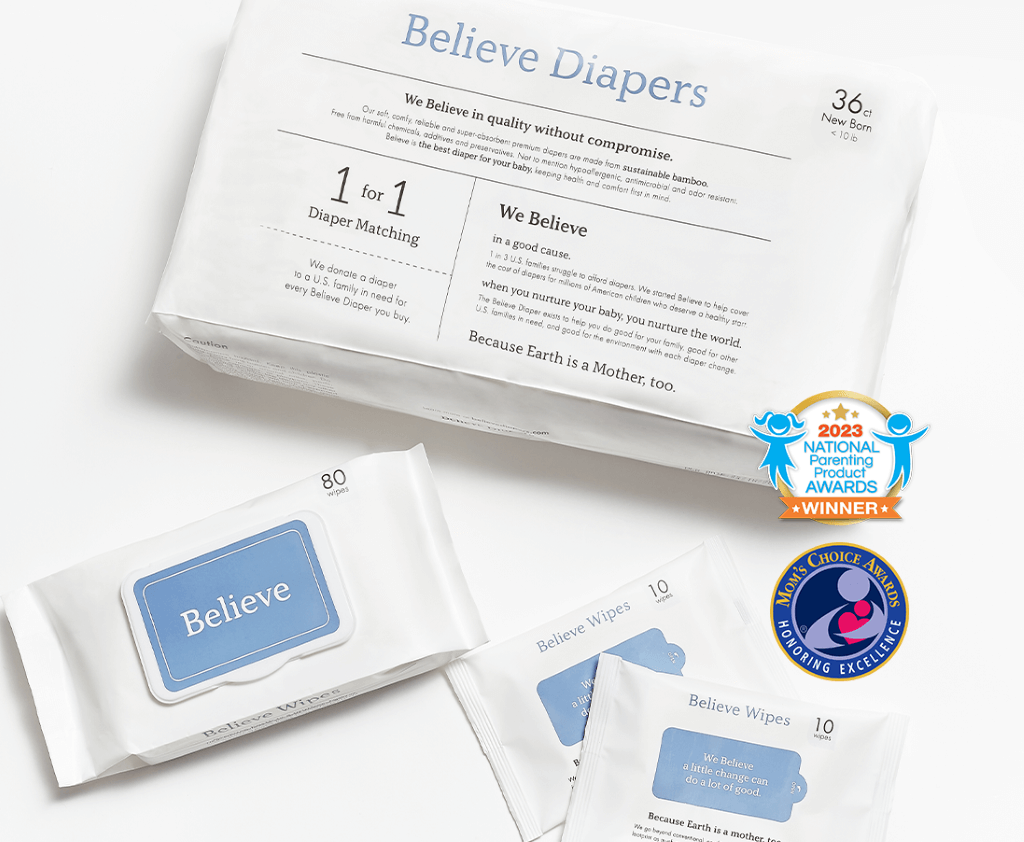 Have a question?
Have a question? Check out our FAQ for answers to frequently asked questions!